Welcome to Edinburgh Dog Behaviour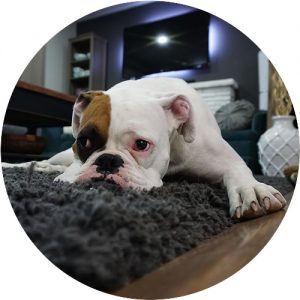 Often referred to as separation anxiety, separation related behaviour (SRB) is behaviour that only occurs when the dog is separated from their owner and in many cases is because they are feeling distressed.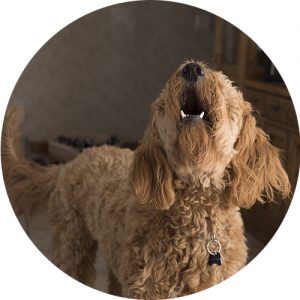 Yes! You can teach an old dog new tricks! Whatever the age, whether you're training just for fun or would like your dog to pay more attention to your commands, we have the tips, tricks, and training methods to get you on the right track.
Are you facing any of these issues with your dog?
Ignoring commands
Jumping up on people
Destructive behaviours
Excessive barking
Resource or food guarding
Chasing other animals
Dog-dog aggression/reactivity
Fears or phobias
Aggression towards people
Separation anxiety
Obsessive or compulsive behaviours
Testimonials
What people say about us
[River] is extremely knowledgable and without doubt the dogs benefited from her understanding of dog behaviour. She got the best out of the dogs and I would highly recommend.
Highly recommended. River was patient and understanding, and gave me all the tools and info needed to get Archie on the right track. Understanding his behaviour and knowing how to respond makes a world of difference.
River is absolutely brilliant! Help me a lot and gave me so much knowledge on dog behaviour! Loved working along side River helping dogs in need of some behaviour training. She has helped so many dogs in the the Edinburgh dog and cat home. Definitely recommend River to anyone that is looking for a behaviourist. Thank you!
Having had a dog with a lot of problems and having taken advice from many people River was amazing, all too often it seems some people watch a few episodes of a tv show and think they can be paid for handing out really bad outdated information. River's knowledge is outstanding and I doubt I would have been able to bring my border collie round if it wasn't for her expert advice and coaching now I feel confident with my pooch in almost all settings. Thank you.
Amazing dog behaviourist I have ever worked with, you have gave me more confident to understanding my dog and his behaviour alot more than I did before and gave me all the support I need, i feel like I can come to you about anything regarding my boy (Rudi) without feeling like am being judged.
Always positive!! Highly recommended!!
Rudi is getting more confident day by day and it's all thanks to you. Thank you so much River, it's always a pleasure working with you as we have fun with Rudi in the process. Looking forward to seeing [you] again soon on our next session.
"We contacted River because our terrier was suffering acute anxiety when our new grandson visited. He was unable to be in the same room with the baby. River was calm and kind and showed us how to gradually introduce the baby and the terrier. She gave us great support and advice and encouraged us persevere. Happily, having followed her advice, we have spent a calm and relaxed Christmas with our 2 baby grandsons and our terrier. Thank you River."