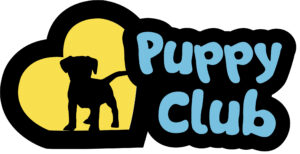 Confidence - Happiness - Heart
Because we know you want the best for your pup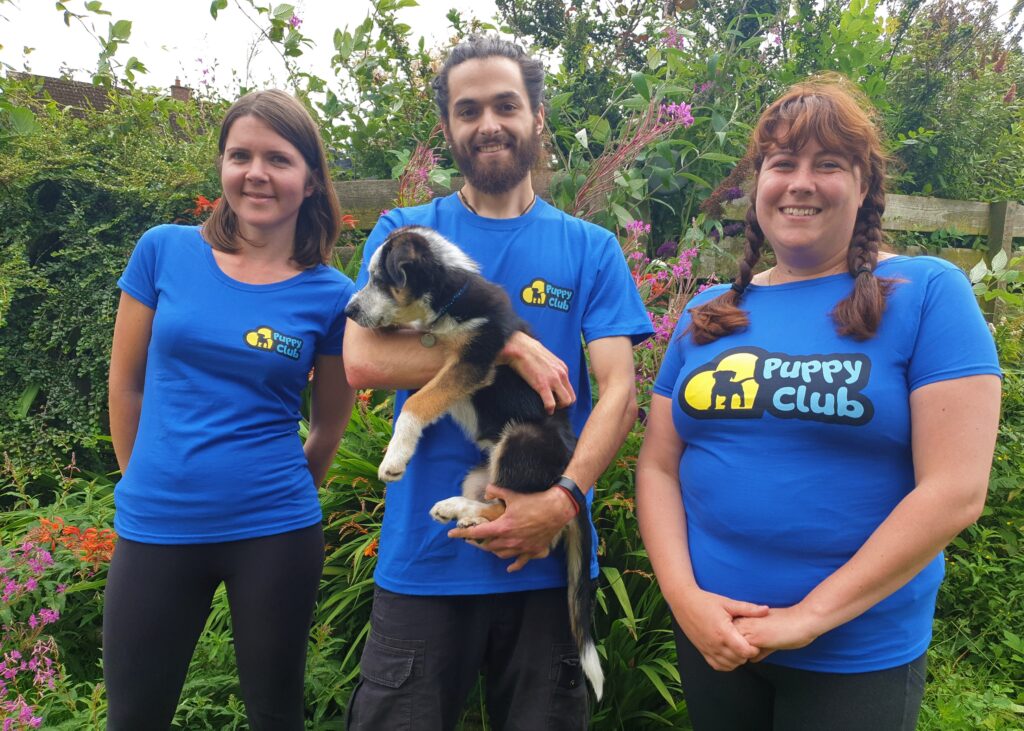 Puppies are amazing, we don't need to tell you that! They bring us fun, joy and love. But owning a puppy also brings a great deal of pressure and high expectations. From the moment you get them home the clock is ticking. Every decision you make will shape their behaviour and personality. Every experience and interaction has an impact. We can help you ensure that impact is positive, and builds your puppy into a confident, happy and loving companion for life.
Puppy club is a unique approach to helping you raise your pup. With THREE in house experts, over TWENTY guest experts, WEEKLY live training sessions, social meetups AND a private facebook group for all your questions and concerns, we are confident no other club can bring you all of this for as little as £15 per month!
Whether you're wanting advice on obedience and training, are worried about behaviour problems such as aggression or separation anxiety, or if you just desperately need to know how to stop your puppy/ piranha from biting and chewing, we are here for you!
With decades of experience helping owners correct behaviour problems, we will also help you avoid some of the pit falls of puppy raising, for example:
Did you know, using puppy pads to house train can actually cause MORE confusion about toileting and CREATE toileting problems?
Did you know that the first 12 weeks of a puppy's life are critical in shaping how they feel about and deal with EVERYTHING? (That's right, you need to socialise them BEFORE their vaccinations are complete – let us show you how!).
Did you know your pup already KNOWS how to socialise with other dogs? But most owners will walk their pups into situations they can't remove themselves from, creating fear and frustration and causing negative associations with other dogs.
With tonnes of training and behaviour advice, a responsive facebook group with our experts always on hand, and weekly social meetups in Edinburgh, all the support you need is right here!
Exclusive Member Benefits!
As dog owners first and foremost, we know the benefit of having a source of up-to-date, science led and of course kind training advice. Dog training has come on in leap and bounds in the past few years and as modern and is advancing all the time. We want take take the guess work, the research and ultimately the HARD WORK out of puppy ownership by giving you the answers to all your questions, at your fingers tips.
Weekly online training classes. Don't wait for the lockdown to end, get on top of your puppy training and make sure your pup is ready to get the most out of life.
GUEST EXPERTS! Join us live, bringing us a wide range of tips and hacks from a wide range of puppy-specific topics including diet and nutrition, exercise, grooming, agility, enrichment, first aid and of course, training and behaviour!
Puppy class PRIORITY BOOKING as well as discounts on Edinburgh Dog Behaviour classes and online 1-2-1 sessions.
Access our Edinburgh Puppy Club Facebook group manned by our accredited trainers and behaviourist. Now you always have somewhere to go to get quality puppy advice and information.
All live sessions recorded and uploaded to your membership login for you to watch at your leisure. Learn WHAT you want, WHEN you want.
A friendly community of supportive and like-minded dog owners. Arrange SOCIAL MEET-UPS with pups in your area.
Exclusive 10% discount on all items in the Edinburgh Dog Behaviour shop
Monthly master class sessions – online workshops on major issues like barking, separation training recall.
Meet Your In House Experts
We're here to answer your questions, 7 days a week!
Our support is second to none
but don't just take our word for it……
Edinburgh Puppy Club is a monthly membership club that gives you access to all of the benefits listed above for a low monthly membership fee. You can choose to pay monthly, quarterly or every 6 months to maintain your membership. Our friendly private facebook group is the place to go to ask all your training and behaviour related questions, whilst all of our training sessions and guest lives are available to watch at any time via login to your Puppy Club dashboard.
Yes! We do not ask for any card details and all payments are handled through Stripe. You can cancel at any time by easily clicking into the "billing" section of your dashboard.
Different breeds mature at different rates, so we don't like to put an age limit on puppyhood! Joining is entirely at your discretion, and all are welcome, just bare in mind the training and behaviour topics we teach are aimed at pups rather than older dog with behaviour issues. If you dog is showing signs of aggression you should seek the assistance of a properly qualified behaviourist at the earliest opportunity.
We all hold a range of different qualifications and accreditations and are experienced trainers. If you'd like to see our certificates/ accreditations please just ask we will be happy to share these with you.